2020 PERFORMERS
HEADLINER
FRIDAY AND SATURDAY

Medianoche, dubbed "Sin in an Hourglass", has charmed audiences throughout the U.S. and around the world – from select venues in Europe and as far as Singapore, Australia, and Russia.
Crowned Miss Exotic World / Queen of Burlesque at the Burlesque Hall of Fame in Las Vegas in June 2017, Medianoche has also been awarded Queen of Burlesque in New Orleans. She has been featured for six years running in 21st Century Burlesque's list of Top 50 Burlesque performers and is currently voted #7 in the world.
Tito Bonito is an international and award-winning burlesque performer, host, instructor, and freelance artist. Since his debut in Chicago around late 2010, Tito moved to Los Angeles in 2012 and has been a notable fixture in the scene since. Winning awards at accolades such as being listed as one of Time Out LA's Best Burlesque Performers in LA and one of LA Weekly's People of 2016. Bonito was also awarded "Most Comedic" at the Burlesque Hall of Fame 2017 and has performed and hosted the festival the following years. He has also appeared in various forms of media including music videos, magazine features, web series (Entanglement, You're So Talented) and television (Epix, NBC, Playboy, Naked News). Tito also has taught several of his courses at the world's largest burlesque education convention, BurlyCon in 2015 & as a featured presenter in 2018. At the end of that year, Tito was ranked #63 in the 21st Century Burlesque's Top 100 Figures of 2018.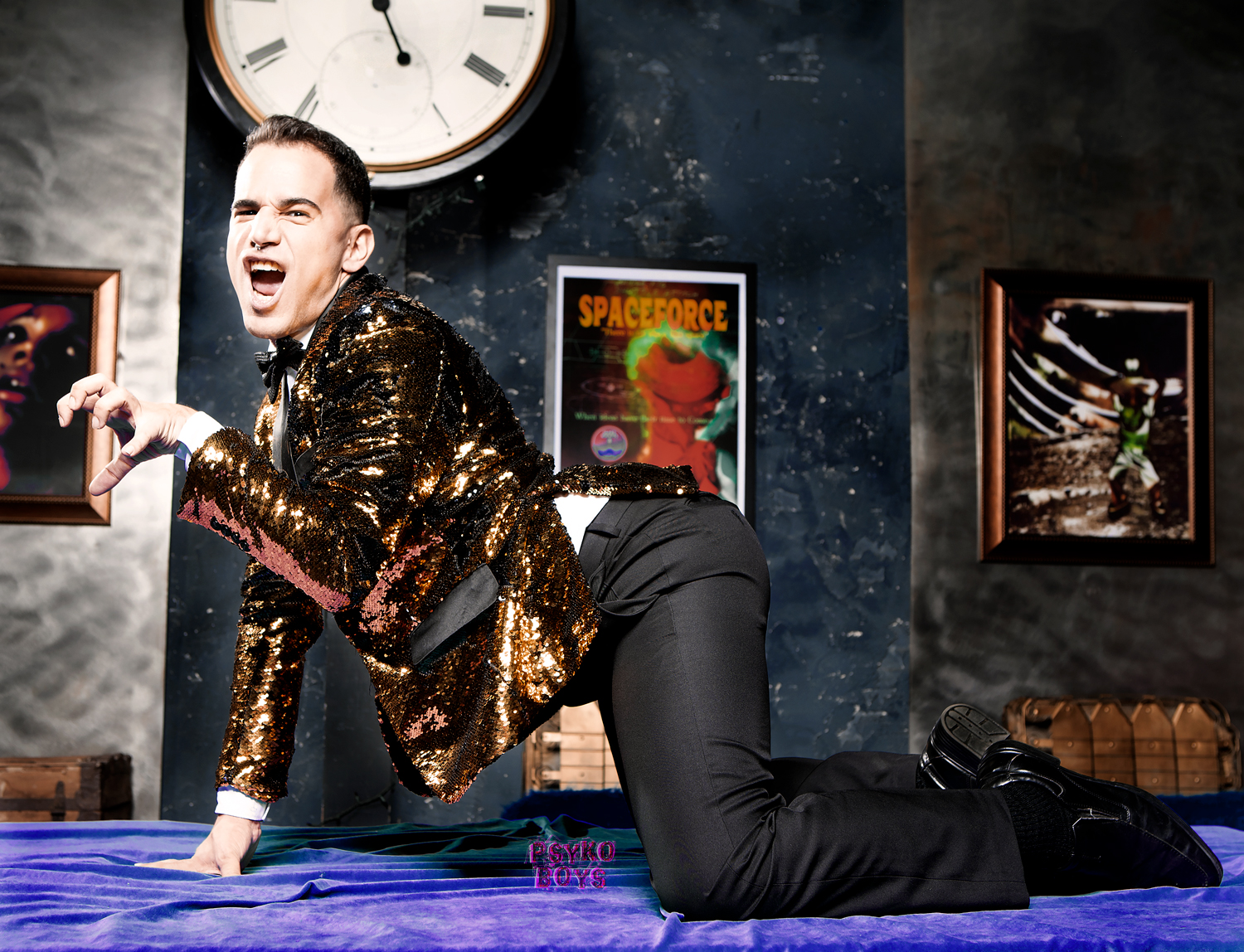 Kitten de Ville
Kitten de Ville is an award-winning international burlesque superstar. Credited as one of the originators of the Neo Burlesque movement, she has won many titles, including Miss Exotic World 2002 and Queen of the Quake. Known as "The Embodiment of Burlesque," Kitten performs across the United States and Europe, headlining with a variety of top musicians and performers from around the globe.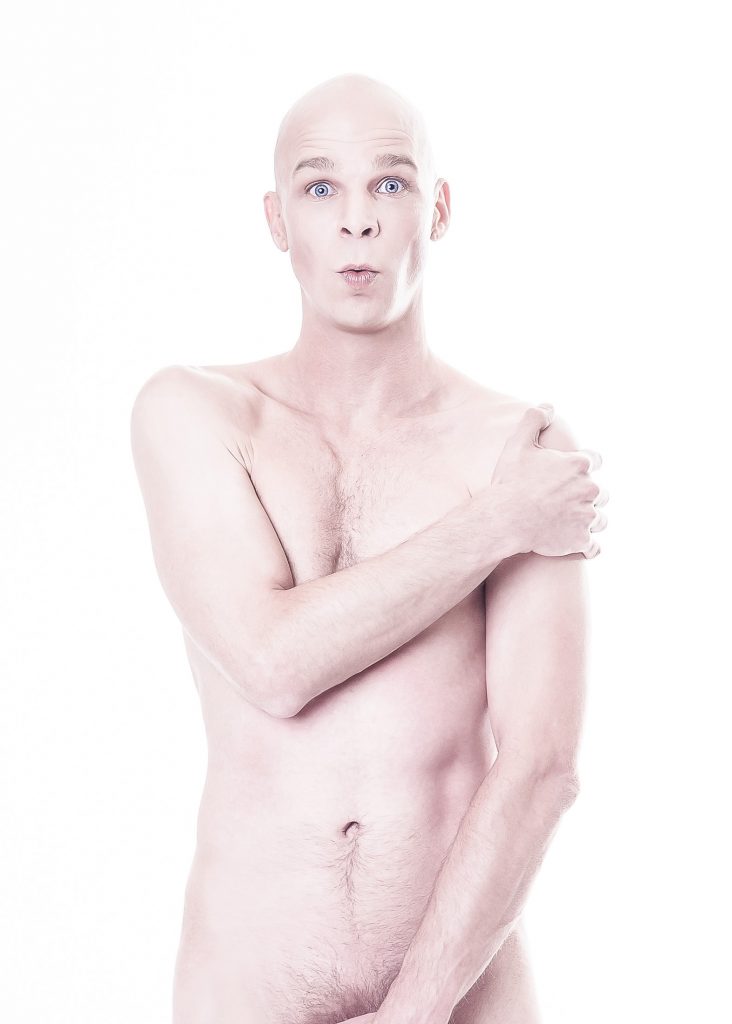 JD Hickcock
Our Friday Night Regional Feature, J.D. Hickcock (Star of Stage, Screen, and Stag Show) was born an innocent boy. Armed with wanderlust and a knack for artfully dropping his pants, he quickly began unbuckling the Bible Belt to Houston, Texas. Though he never dreamed of the limelight, Mr. Hickcock has been seen in sordid spectacles and raunchy festivals produced across the U.S.A.
 Mr. Hickcock was titled "King of Sin" from the 2017 Sin City Burlesque Festival (Las Vegas, NV) and named "King of Burlesque" at the 2015 San Antonio Burlesque Festival. He has been a Headliner of numerous productions, including the 2019 KC Nerdlesque Festival (Kansas City, MO), "Holiday at Hogwarts: The Tour" with Her Sins Burlesque & Cabaret (2017- 2019), the inaugural 2016 Texas Queerlesque Festival (Dallas, TX), & the 2016 San Antonio Burlesque Festival. In 2019, J.D. was given the distinct honor and privilege of performing in the "Movers, Shakers, & Innovators" showcase for the Burlesque Hall of Fame (Las Vegas, NV).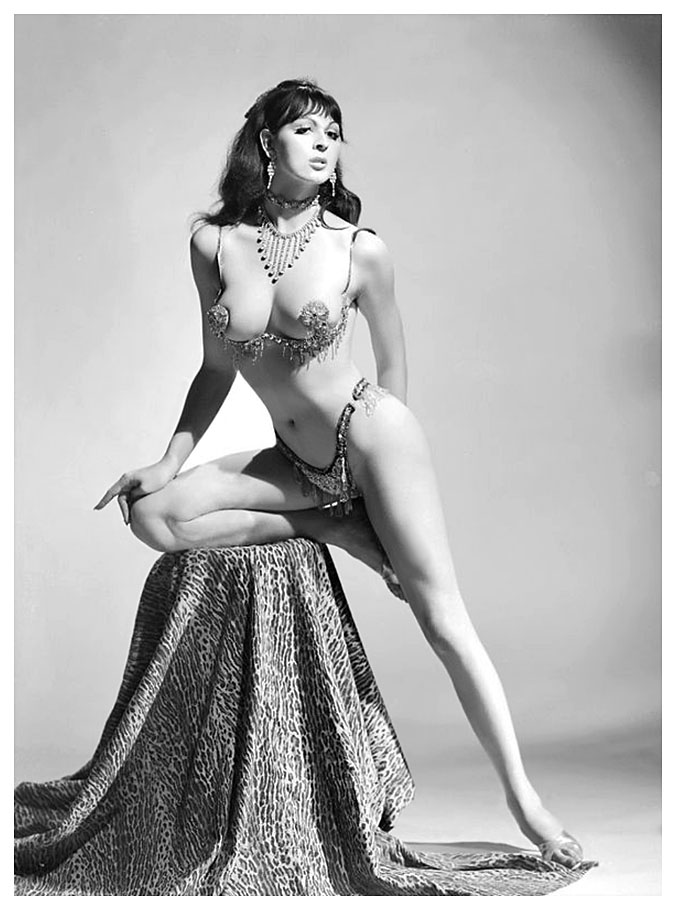 Marinka
Saturday Night Legend, Marinka, was born in Havana, Cuba in 1940. Her father was a Spanish diplomat to Cuba, so despite being born in Cuba, she was citizen of Spain. While growing up in Spain, she studied and performed Flamenco.
When she moved to the United States, however, she found that flamenco dancers were not in demand, and so she began belly dancing, taking the name of her then-boyfriend's grandmother as her stage name.
In 1960, Marinka was performing as a belly dancer with a traveling burlesque show.  All that was to change when the show opened in Toledo, OH where Marinka came to the attention of the owner of the Town Hall Theater – burlesque legend Rose la Rose. Always a sharp business woman, Rose saw the potential for a feature dancer, and worked with Marinka to develop a burlesque act. After Rose's mentorship, Marinka toured as a co-feature burlesque dancer for two years and then became a feature dancer. Marinka's career took her all over the United States, Europe and even Lebanon in 1972. She also crossed over to Broadway, where she performed in Ann Corio's This was Burlesque and Bob Fosse's All that Jazz.
From a performance career that spanned over four decades, Marinka's proudest moment was in 1992 being requested by Tony Randall to be the featured dancer in a burlesque-styled benefit show he and Jack Klugman developed to benefit the Actor's Studio.
The show was such a resounding success that it was performed again in 1993. Marinka lives and occasionally performs in Las Vegas.